Planning for another week in New York City? If you're curious about where design-inclined folks are gathering around town, Archinect and
Bustler
have compiled a snappy list of local architecture and design
events
that are worth checking out.
Check back regularly
so you don't miss out. This week's event picks start with a conversation about Jane Jacobs' evolving legacy between Curbed architecture critic Alexandra Lange and Samuel Zipp and Nathan Storring. Two separate talks featuring esteemed artist Anish Kapoor and Atelier Bow-Wow co-founders Momoyo Kaijima and Yoshiharu Tsukamoto will also happen later in the week. And if you haven't seen it yet, the Museum of the City of New York recently began exhibiting a collection of World War I-era posters and prints created by New Yorker artists who were enlisted in the war effort.
Talk: "Vital Little Plans: The Short Works of Jane Jacobs" | May 2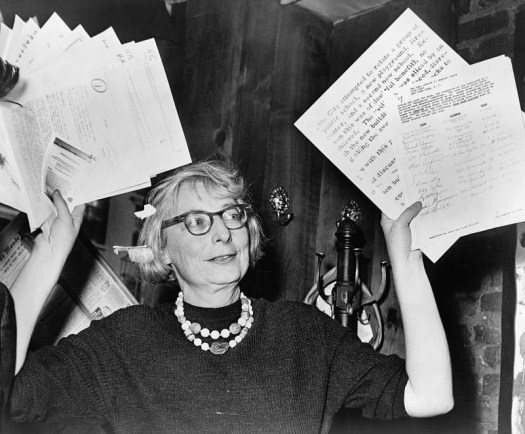 Photo credit: Phil Stanziola - New York World-Telegram and the Sun Newspaper Photograph Collection...