<figure>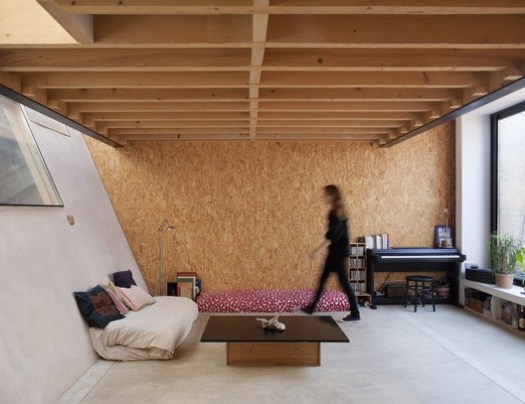 © Clément Guillaume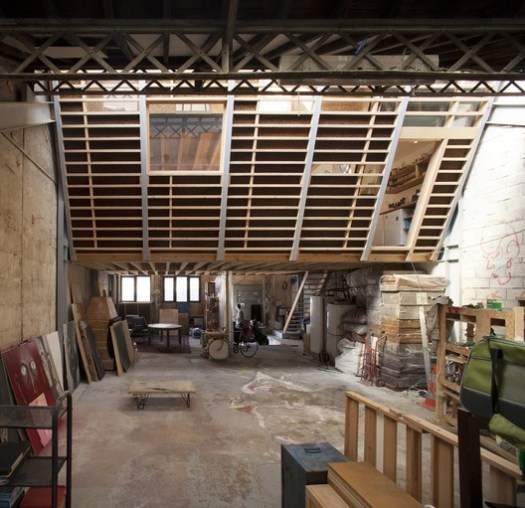 From the architect. Responding to a mixed-used program of living and working a shell was implemented into the ample volume of the existing industrial building. The newly introduced structure is detached from the ground floor only connecting through a cantilevering staircase. It defines a top and a bottom, creating a living space and one dedicated to working.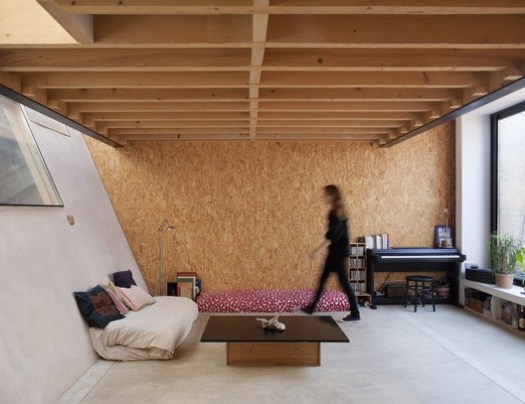 The semi-public working space on the ground floor is left very raw and open almost untreated.The newly introduced hovering structure by contrast has a very warm ambiance evoked by wooden surfaces and its sunbathed interiors.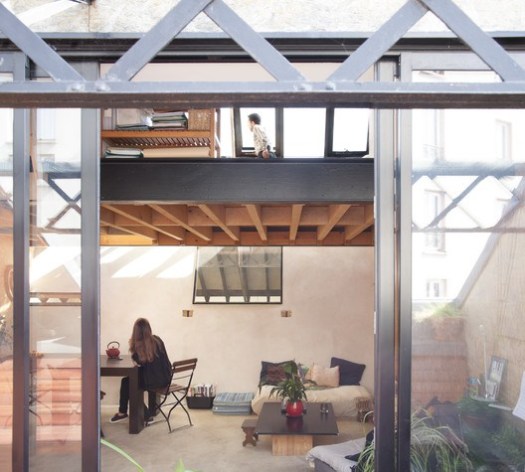 It comprises on the first floor a spacious living and dining area with a kitchen opening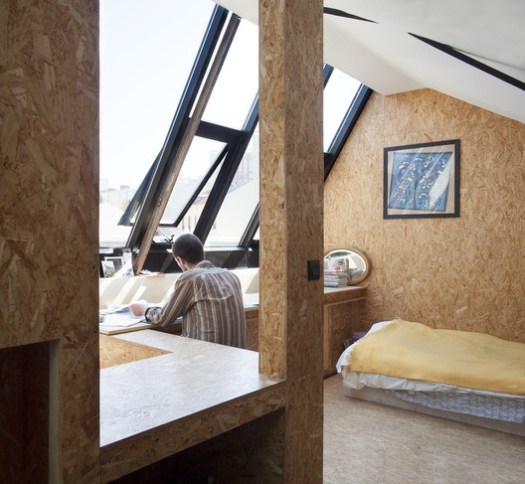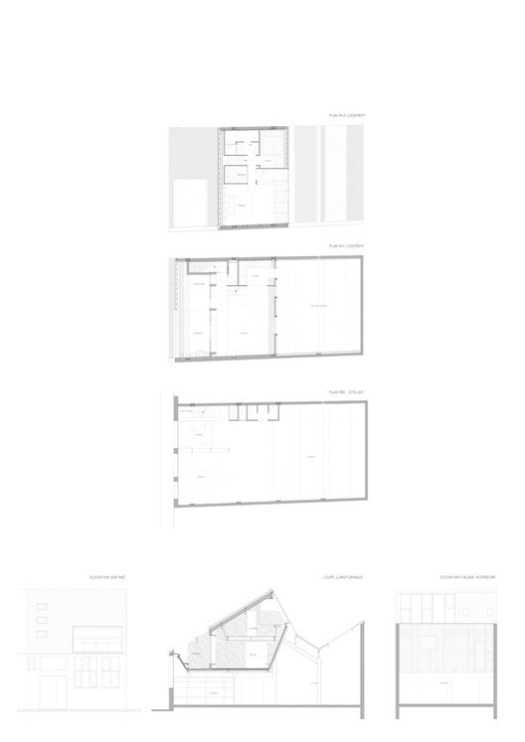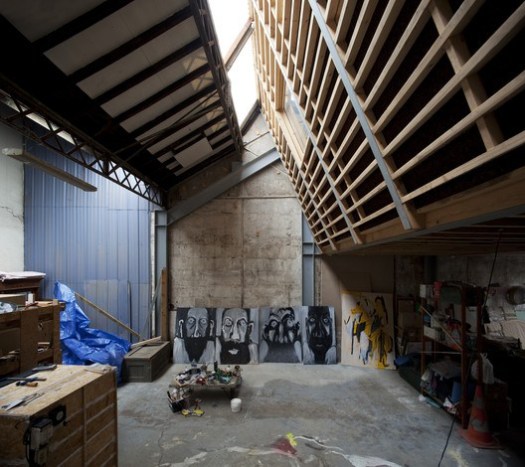 Continue reading

"House and Workshop in Former Factory / CAIROS Architecture et Paysage"