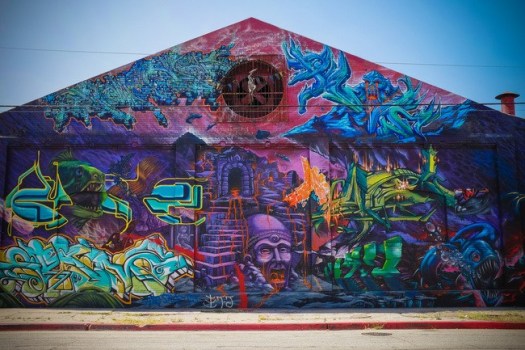 It's the start of another week in Los Angeles. If you're curious about where design-inclined folks are gathering around town, Archinect and
Bustler
have compiled a snappy list of local architecture and design
events
that are worth checking out.
Check back regularly
so you don't miss out on our latest recommendations. This week in L.A., don't miss the opening reception of "Empire of Space", featuring the work of JSI Photography Excellence Award recipient Todd Eberle. Or catch a free lecture by emerging practice West of West at Helms Bakery District. The Neutra VDL House will host an immersive performance art showcase, and SCI-Arc is currently exhibiting a series of remnants salvaged from 20th-century canonic buildings in "The Duck and The Document".
Julius Shulman Institute presents Todd Eberle: Empire of Space | Opening on May 4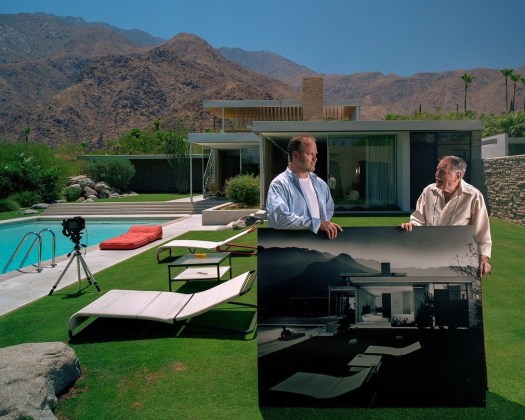 Julius Shulman and Todd Eberle, Kaufmann House, Palm Springs, CA, July 2003. Photo ©2017 Todd Eberle.
"Woodbury University's Julius Shulman Institute will hono...