<figure>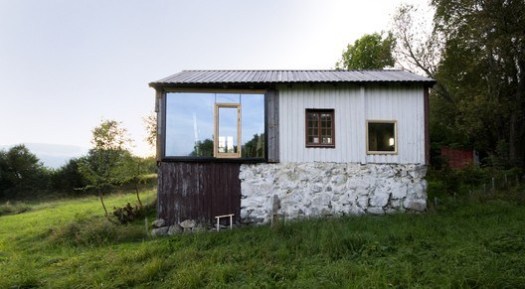 © Tom Auger
Architects: Rever & Drage

Location: Eidsvåg, Norway

Architect In Charge: Tom Auger, Martin Beverfjord, Eirik Lilledrang

Area: 42.0 m2

Project Year: 2016

Photographs: Tom Auger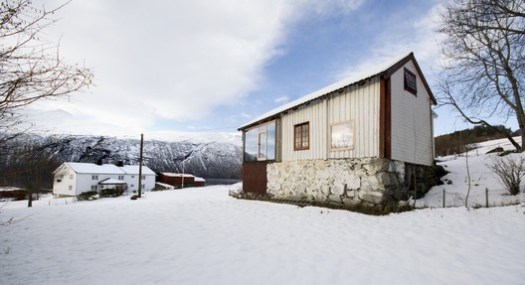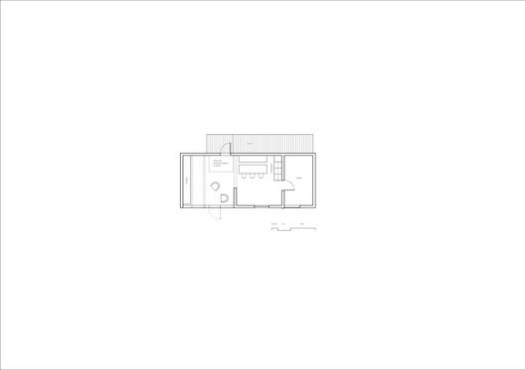 From the architect. The conversion has been made in order to change an old building with a simple cellar and ten very small rooms to a functional cabin. The owners wanted to retain the traditional and representative facade towards the road and other settlement in the village, however, they wished a more open aspect towards the fjord and mountains. The original building comprised a mix of building materials and included both vertical and horizontal panelling. A large glass panel has now been included in the south-east wall, such that the new kitchen has a completely open aspect to the views in this direction. The south and east facades were previously a collage of materials and colors which the new glass panel is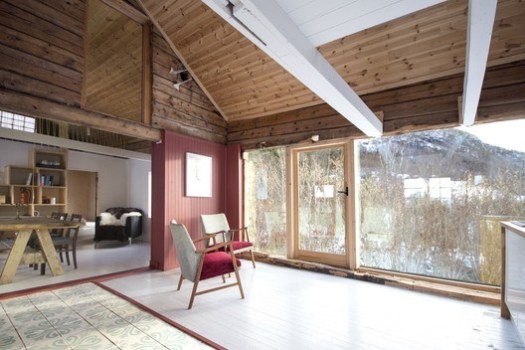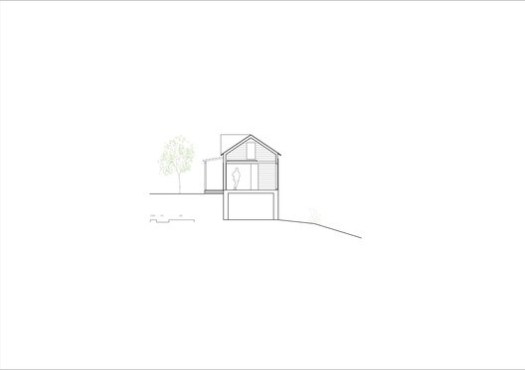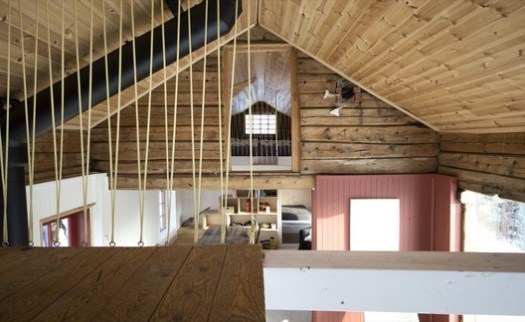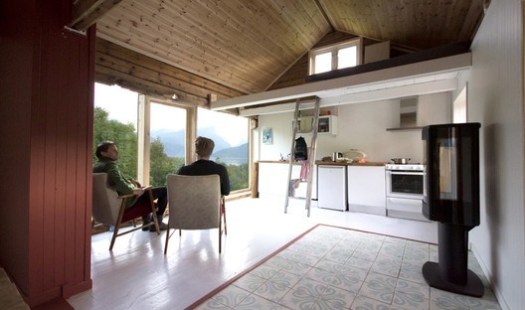 a part of.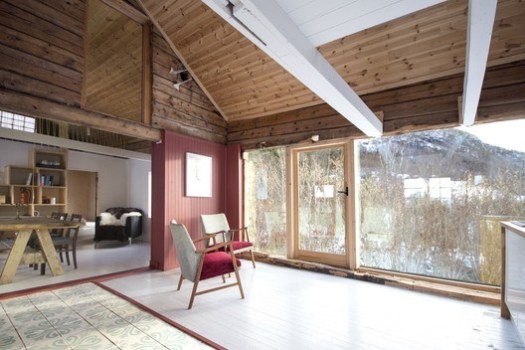 The top of the glass panel extends up past an existing low paneled wall in the loft, such that the woodwork absorbs warmth and sun-rays penetrate between the panels.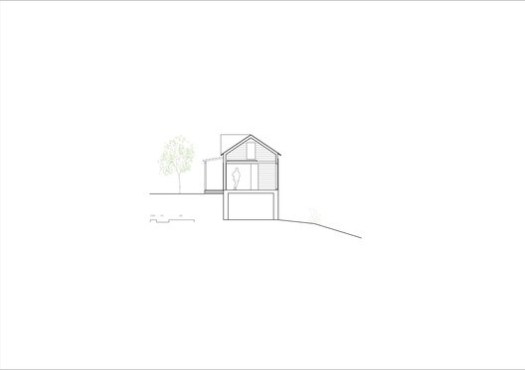 A new low window has also been mounted in the bedroom to allow views when lying in bed. When standing the view is of the grass fields outside. Internally only the bedroom has been preserved, whilst the majority of the remaining internal walls have been removed, such that the loft and ground floor have been combined to make one airy space. A tiled area with underfloor heating has been included in the floor to allow for drying of wet shoes. A new wind membrane has been include in the walls in order to reduce heat loss. A wooden roof has been placed over the existing corrugated iron roof.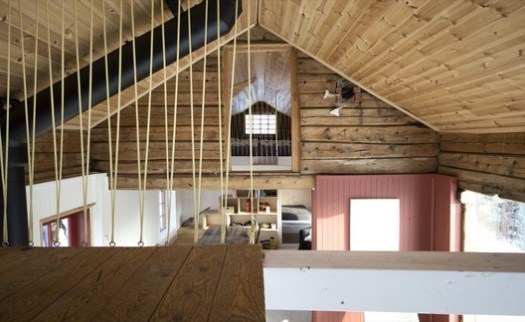 The result has been better than our expectations. The harmony in the east (south-east??) facade works well in spite of the different windows. The choice and composition of materials and color functions well.
Towards the west the original facade has been preserved but includes a simple, covered shelter such that equipment and clothing can be kept dry and one achieves an extra outside room.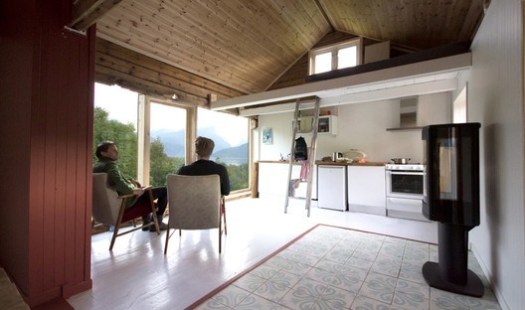 <img src="http://feeds.feedburner.com/~r/ArchDaily/~4/pbQLai2MwHE" height="1" width="1" alt=""/>